With your membership you have access to Core Training in Spiritcraft, Spirit of the Month courses in which we teach you how to connect and work with a particular type of spirit, our Members Forum for discussion and support, Weekly Explorations where we explore the Spirit World through hands-on projects, and weekly live Q&A Sessions.
You must be 18 or older to subscribe.
Upon purchasing the Mondonac Center Membership Package you will be eligible to join the Mondonac Center Members Forum on Discord (a website that hosts forums like ours).
Access to the members forum is a privilege and not a right. Your access to the members forum may be terminated for any reason at the discretion of the instructors/moderators/admins. This helps us keep the forum safe and polite.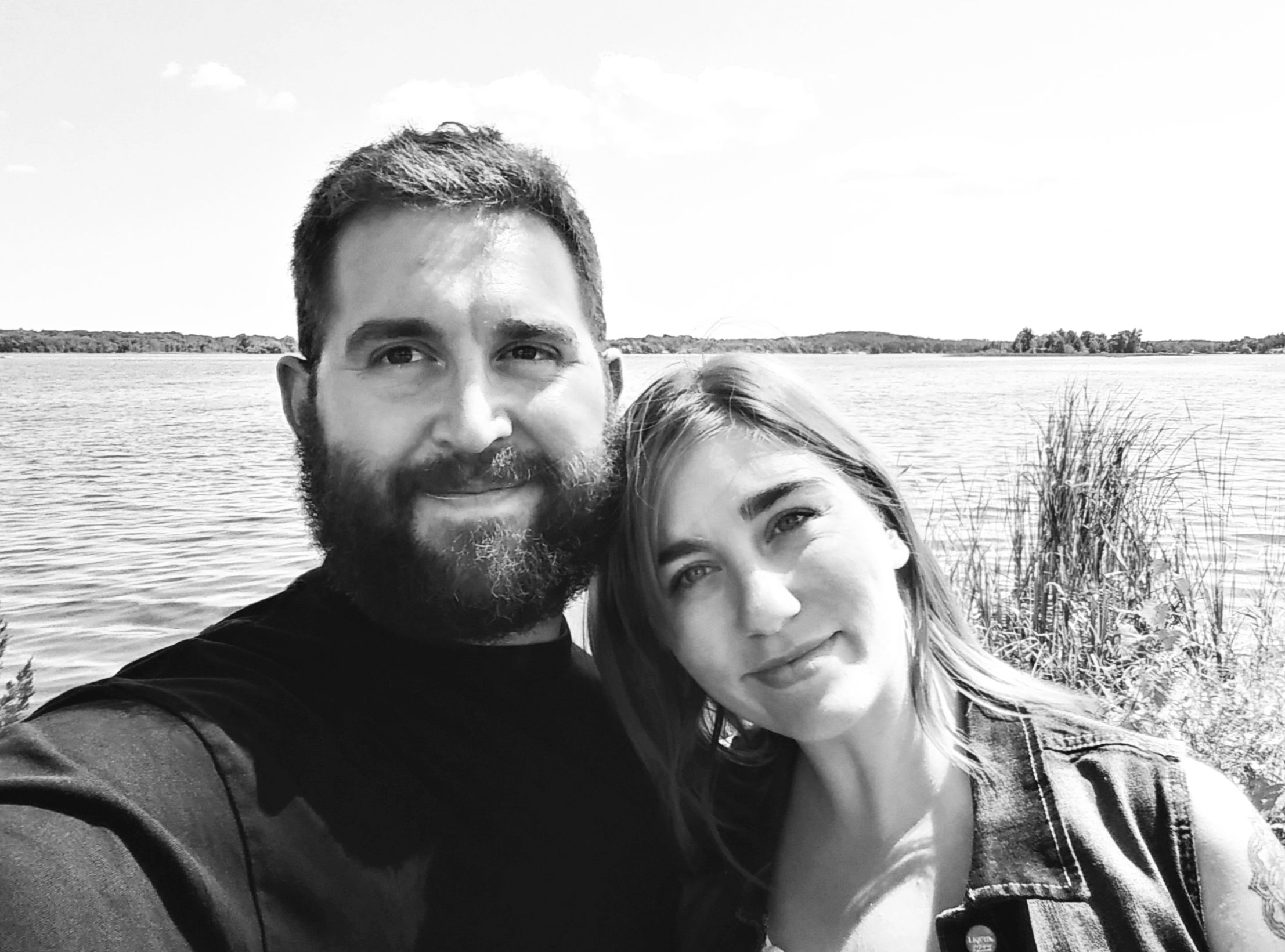 Your Instructors: Jacqueline and Eric
Jacqueline Perras is a gifted channel, intuitive, and shamanic practitioner who brings her first-hand experience and insight to the center. She has a deeply creative background and is a gifted metaphysical artist (whose work has been featured on television in her native Quebec). Her channeled material, and messages received from shamanic journeying, contribute vastly to our understanding of the spiritual realms.
Eric Lingen has a broad theoretical and practical knowledge of various spiritual systems. With a background in Esotericism, Hermetic Qabalah, Eastern and Western Mysticism, Shamanism, Channeling, and Automatic Writing. He is able to offer a holistic view of spirituality. Uniting the shared elements of these systems, he is able to suggest unique methods that the student can use to forge their own connection with spirit. Eric holds a Masters in International Public Policy (MIPP).